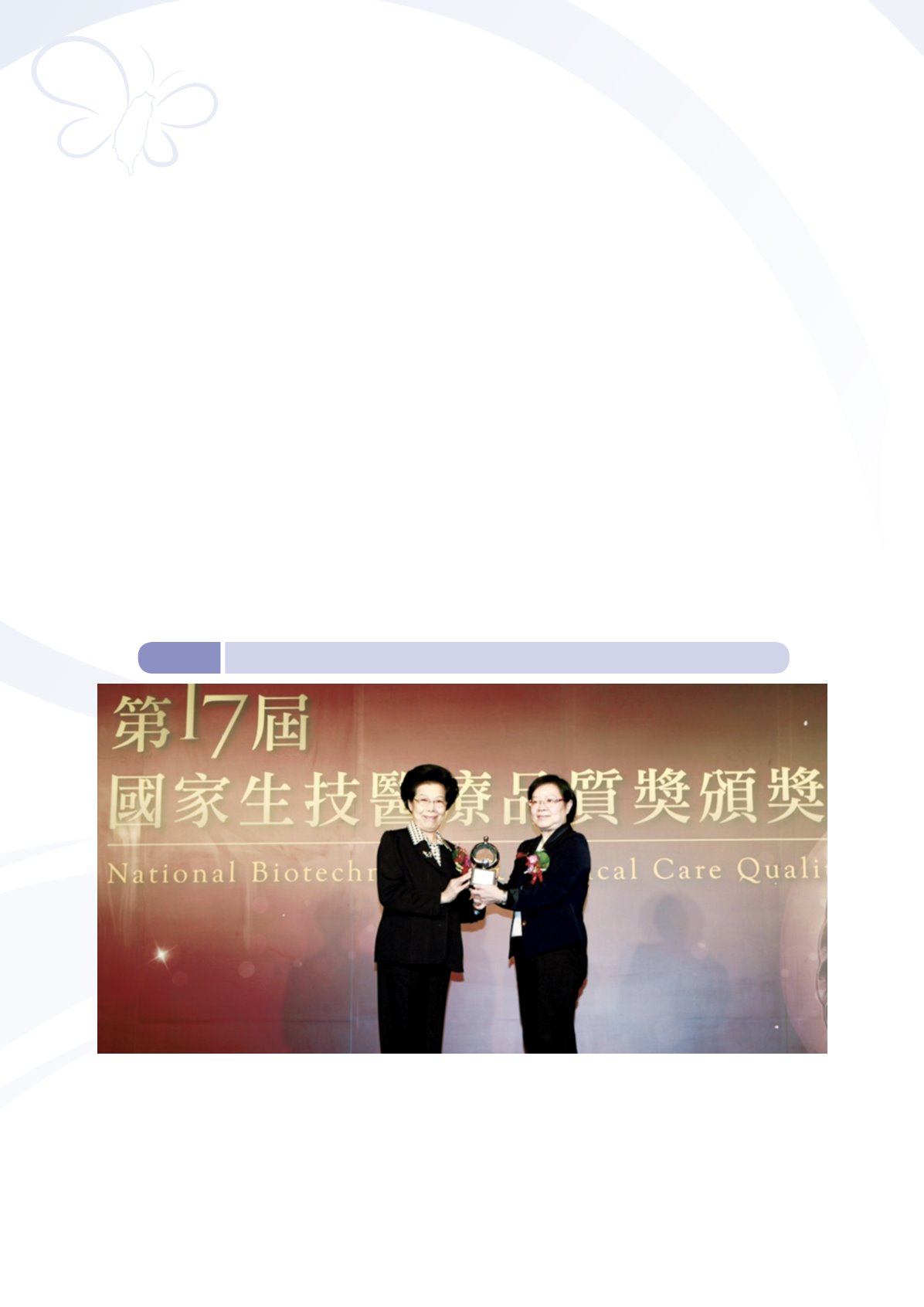 Food and Drug Administration
82
(2)
Preparation and Supply of Biological Standards
were awarded with the
Symbol of National Quality
(SNQ) Award
and the
2014 National Biotechnology & Medical Care Quality Award
a. To support pre- and post-market quality management of
in vitro
diagnostic device (IVD) in Taiwan, TFDA
prepared the biological standards with highly professional and strict technology. Leading international
laboratories were also invited to participate in the collaborative study to ensure the quality and credibility
are aligned with those of the World Health Organization (WHO).
b. To promote the development of biomedical industry and the quality of clinical diagnostics, there were
some standards available in TFDA and continually provided to the blood centers, medical institutions,
and biotechnology companies for testing methods verification and
in vitro
diagnostic reagent
development.
c. TFDA continually prepared the novel national biological standards with innovative and strict attitude
to assist the biomedical industry of Taiwan in global recognition. Consequently, TFDA has garnered
recognitions that include certification from the Institute for Biotechnology and Medicine Industry (IBMI),
acquired the Symbol of National Quality (SNQ) for biotech services in the field of biotechnology, and won
the Silver Award from the most prestigious
National Biotechnology & Medical Care Quality Award
(Figure
8-2 and Figure 8-3).
Figure 8-2
Award ceremony for the 17
th
National Biotechnology & Medical Care Quality Award