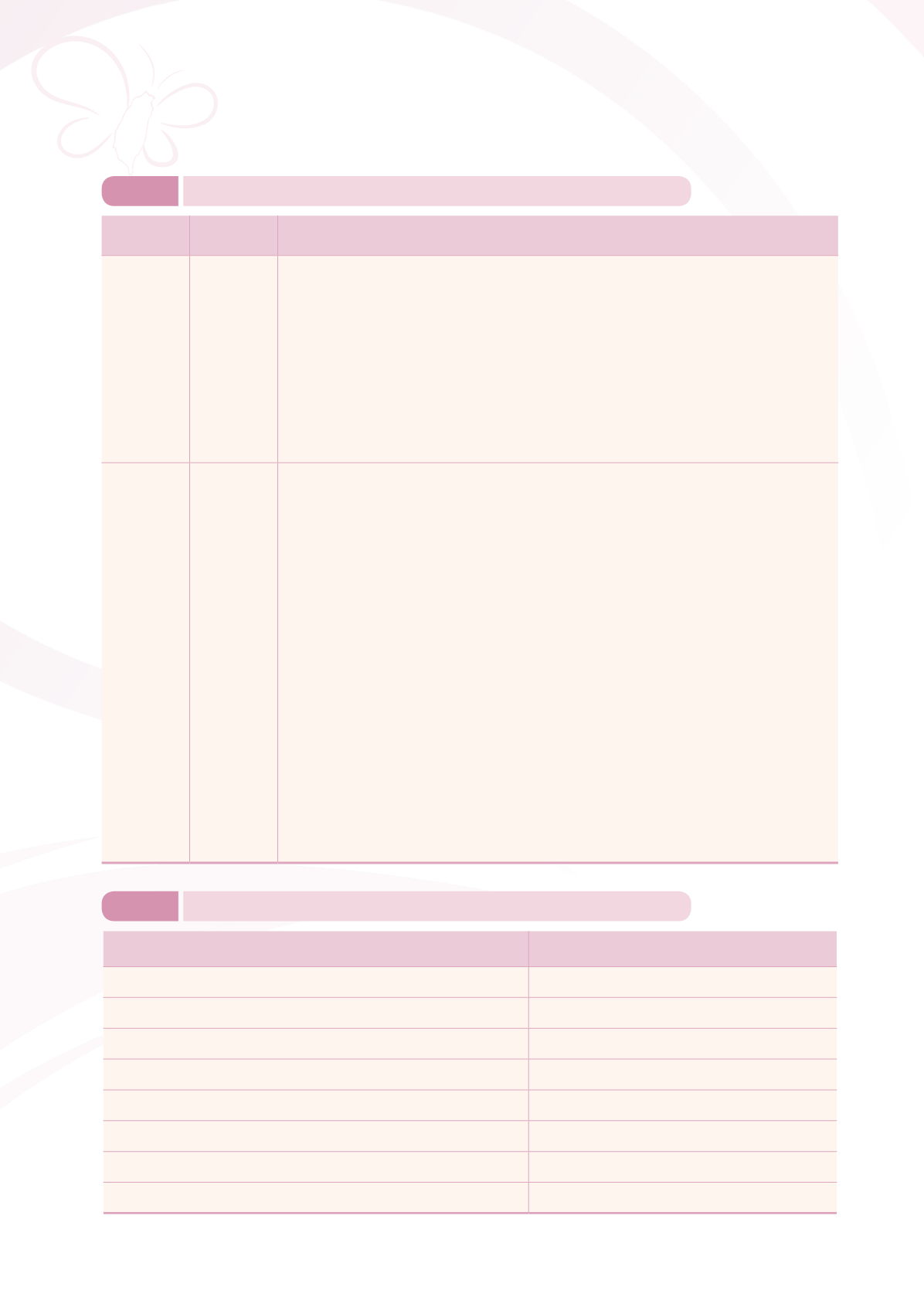 Food and Drug Administration
14
Table 2-2
Numbers of certificates issued till the end of 2014.
Date of
amendment
Title of
legislation
Summary of content
February 5
th
Act
Governing
Food
Safety and
Sanitation
1. The law's full title is amended to
Act Governing Food Safety and Sanitation
2. Stipulate that food stuffs containing genetically modified food raw materials shall be
registered for examination purposes
3. Stipulate that importing businesses shall establish a traceability system for tracing the
source and tracking the flow of the genetically modified food raw material
4. Stipulate that specific food businesses shall test their raw materials, semi-products or end
products on their own, or deliver them to other testing agency (institution), corporation, or
organization for testing, to manage and control quality
5. Stipulate that the central competent authorities may establish a food safety protection fund.
6. Increase fines and penalties
December
10
th
Act
Governing
Food
Safety and
Sanitation
1. The Executive Yuan shall establish the Food Safety Board
2. Food businesses that are Exchange-Listed, OTC-Listed or by the central competent authority in
a public announcement shall be equipped with laboratories
3. Proclaimed food businesses should use electronic uniform invoices
4. The food or food additive factory shall be independently established, which shall not engage in
non-food manufacturing, processing, or preparation at the same address and the same factory
5. The tracing sources of the domestic certified agricultural products, and the production systems
prescribed in a public announcement shall conspicuously indicate. In the event that a label only
identifies the name of a domestic responsible vendor, the details of the manufacturer shall be
submitted to the competent authorities of the jurisdiction
6. Food businesses import food additive combinations, they shall attach product ingredients report
and official sanitary certificate issued by the export country
7. The police agency shall dispatch its personnel to assist the competent agency the in carrying out
inspections of food-related businesses
8. Upper limit of fines for adulterated or counterfeited and other behavior was raised to TWD 200
million
9. The competent authorities are given the authority forfeited or retrieved of improper gains
10. Food business violates regulations and result in harms to consumers, they shall bear the
responsibilities for compensation
11. The sources and purposes of the food safety protection fund have been expanded
Food categories to be inspected and registered
Total certificates issued
Number of approved certificates
Imported food in tablet or capsule forms
8,201
Domestic vitamin products in tablet or capsule forms
1,607
Food additives
6,178
Infant and follow-up formula
193
Formula for certain disease
155
Genetically modified (GM) food
74
Vacuum-packed ready-to-eat soybean foods
134
Health food
288
Table 2-1
Amendments to the
Act Governing Food Safety and Sanitation
in 2014