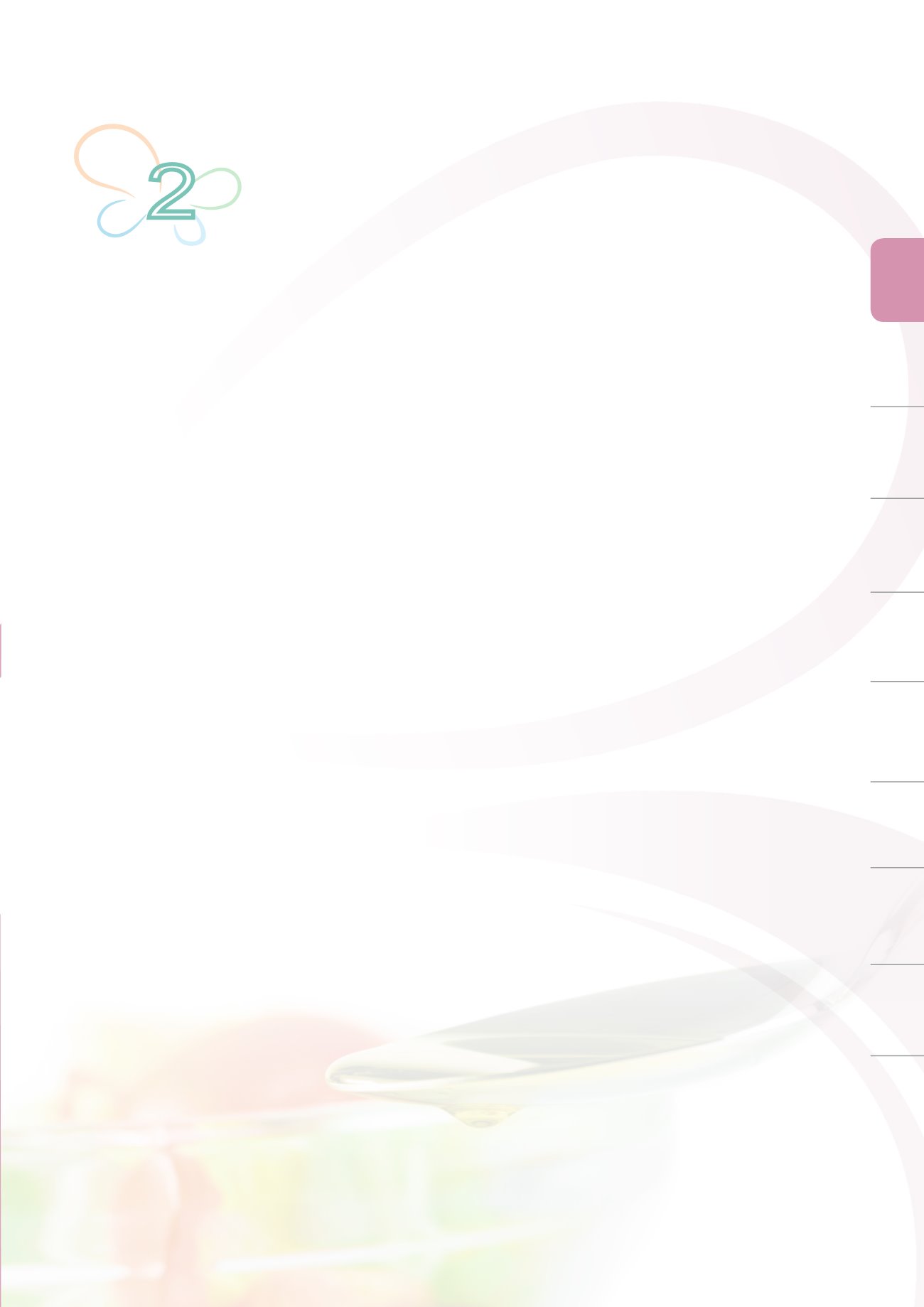 Food
Management
2015 Annual Report
13
Medicinal
Products
Management
Controlled
Drugs
Management
Medical
Devices
Management
Risk Assessment
Management and
Research Outcomes
Cosmetics
Management
Appendix
National
Laboratory and
Testing Network
Risk Communication
and Consumer
Protection
International
Cooperation and
Cross-Strait Exchange
Policy and
Organization
To protect its core value of public health, the Administration takes reference from international norms
and continues to amend and expand food-related laws and regulations, strengthen food source control
and supervision of production flows, and raise hygiene awareness among food practitioners. In addition,
to safeguard people's food safety, the Administration actively drives the registration of food businesses,
retroactive traceability, and a three-tiered quality control system through its core programs entitled
Eight
Food Safety and Hygiene Management Action Programs.
It is also building triangulated lines of defense
by implementing the strengthening measures and amendments of the
Act Governing Food Safety and
Sanitation
to rebuild the public confidence in food safety, restore in the market order, and to jointly create
a
Good Food environment
.
Section 1 Food Laws, Regulations, and Standards, and Product
Reviews
Current status
To strengthen food safety management, the Administration actively promotes amendments to the
Act Governing Food Safety and Sanitation
to create a more robust legal source for the country's food
management system. As part of its comprehensive food safety management, the Administration
regularly announces newly passed food-related sub-regulations and adopts relevant policies and
measures. In addition, to protect the health and safety of consumers, the Administration carries out food
safety management of food items of a special nature or which must undergo verification of their special
effects. Also, at the front end, the Administration implements a product registration system to protect
the public.
Policies and Outcomes
1. The Ministry of Health and Welfare actively promoted the amendment of the
Act Governing Food
Sanitation
, the amended text of which was promulgated on June 19, 2013. On February 5, 2014, the
law's name was amended to
Act Governing Food Safety and Sanitation
to mark the government's
commitment to food safety management. To complete the country's legislative and regulatory system
of food safety and sanitation management, a Presidential Decree on December 10, 2014 promulgated
the amendment of a number of articles of the
Act Governing Food Safety and Sanitation
to strengthen
the overall law from various angles, effectively enhance food safety management performance, and
provide consumers with a further improved mechanism. The amendments are shown in Table 2-1
below.
2. Important laws, regulations, and standards, either new or revised, related to the food management
include:
Regulations for Application of Health Food Permit; Regulations Governing the Product
Names and Labeling of Prepackaged Fresh Milk, Sterilized Milk, Flavored Milk, Milk Drink, and
Milk Powder; Regulations on Placement and Management of Food Businesses Employment of
Professionals with Vocational or Technical Certification; Regulations Governing Food Allergen
Labeling; Regulations on food safety control system; Regulations on Nutrition Labeling for
Prepackaged Food Products; and Regulations for Systematic Inspection of Imported Food
. Further
details are given in Appendix 1 Annex, Table 1.
3. With regards to registrations of specific food, licenses issued until the end of 2014 are shown in Table
2-2. In 2014, there were 2,478 applications for registrations of food additives. Among these, 2,274
cases were reviewed, and 1,696 cases (74.58%) were registered. For health foods, 41 permits were
issued, of which 26 passed through the individual case review process, and 15 passed in through
the standard specification review process. Also, 12 licenses for genetically modified foods were
issued. Further detail is given in Appendix 1 Annex, Table 2.
2
Food Management