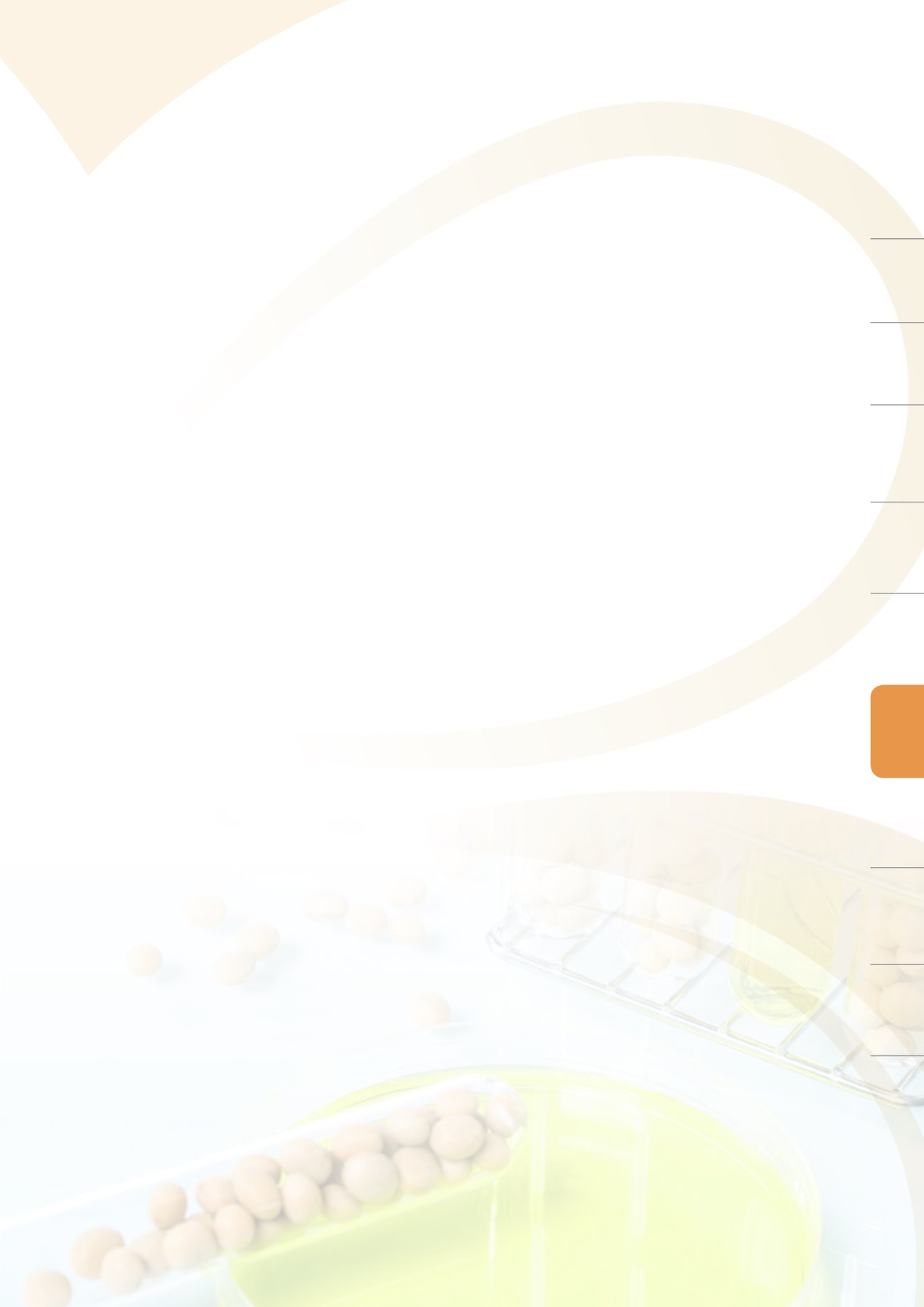 2015 Annual Report
69
Risk Assessment
Management and
Research Outcomes
Cosmetics
Management
Appendix
National
Laboratory and
Testing Network
Risk Communication
and Consumer
Protection
International
Cooperation and
Cross-Strait Exchange
Food
Management
Medicinal
Products
Management
Policy and
Organization
Controlled
Drugs
Management
Medical
Devices
Management
c. Regular and For Cause Inspection
Inspections were carried out regularly at manufacturing plants. For cause inspections were also
carried out where there are major quality concerns for the medicinal product.
d. Communicating Medicinal Product Risks
Medicinal product safety or quality alerts are publicly announced where necessary to remind
the general public and medical staff. In 2014, a total of nine press articles, 12 medicinal product
safety information and risk communication forms, recall information for 105 medicinal products,
and four Drug Safety Newsletters (on quarterly journals) were released.
e. Promoting Medicinal Product Risk Management amongst Pharmaceutical Companies
From 2010 onward ,the system of Medicinal Product Risk Management Plans for Pharmaceutical
Companies was gradually established for medicinal products with specific risk concerns.
Pharmaceutical companies and medical institutions are required to work together in order to
implement various risk control tools such as patient drug usage instructions, medical staff notification,
and special preventive measures. Follow-up assessments of implementation effectiveness are
also carried out regularly to ensure the public's drug use safety. Risk management is required for
diabetic medication that include Pioglitazone or Rosiglitazone, anti-epileptic drugs that contain
Carbamazepine, and medication that include TNF-alpha blockers.
(3) Training Risk Assessment Professionals
TFDA continued to provide training, seminars, and public announcements for medical staff,
pharmaceutical companies, and the general public on the topics of adverse reaction reporting,
defective product reporting, post-market surveillance and risk management for medicinal products.
In 2014, a total of nine seminars were held in order to improve understanding of medicinal product
management, compliance with reporting requirements amongst medical workers, and raise awareness
on the responsibilities for conducting post-market safety and quality surveillance and risk management
amongst pharmaceutical companies.
3. Medical Device Safety and Risk Assessments
(1) Risk Identification and Data Collection
a. Monitoring of Medical Device Alerts
In 2014, TFDA conducted continuous monitoring of medical device safety and quality incidents
posted on various official health websites on a daily basis. Information acquired from the monitoring
was also used to initiate domestic investigation. In 2014, a total of 3,058 alert-related operations
were monitored and filed accordingly.
b. Medical Device Adverse Reaction/Defect Report
In 2014, TFDA continuous received adverse reaction and defective product reports for medical
devices. These cases were then standardized for further analysis and evaluation. In 2014, a total of
209 domestic adverse reaction reports, 544 global adverse reaction reports, 1,401 defective product
reports, 181 clinical trial adverse reaction/defective product reports, and 102 periodic safety reports
were handled by TFDA.